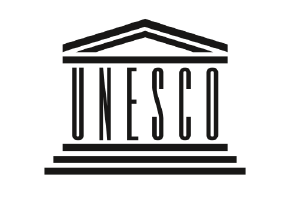 UNESCO
The United Nations Educational, Scientific and Cultural Organization (UNESCO) was founded in November 1945. The overall objective of this specialized United Nations agency is to "build peace in the minds of men" through Education, Social and Natural Science, Culture and Communication.
UNESCO played an important role in setting up CERN. The original of the CERN Convention and the instruments of ratification of all Member States are deposited with UNESCO. In the past years UNESCO also facilitated the participation of some CERN Non-Member States in the CERN programmes.
Complementarities between the actions of the two Organizations exist in various fields, in particular in those fields where CERN's scientific and technological know-how can contribute to develop education and culture worldwide
Some examples are the CERN contribution to the reconstruction of scientific co-operation in South-East Europe and, more recently, the ongoing collaboration with the UNESCO International Basic Science Programme (IBSP) in training, capacity-building and strengthening science, particularly in Africa.
At present CERN and UNESCO are working on the formalization of a structured system of interactions, aimed to improve monitoring and guiding of the ongoing collaborations, and a more effective planning of future joint initiatives and projects.
Main ongoing collaborations between CERN and UNESCO
In the last decades CERN and UNESCO jointly participated in a number of highly visible events. Only the most recent events are mentioned below.
As from 2007 CERN and UNESCO developed and implemented projects on digital libraries and open access, science education (e.g., training courses for teachers), training of scientists from developing countries, computing and networking training. 
In 2009 CERN participated in two Projects with Rwanda, funded by UNESCO's International Basic Science Programme (IBSP), on digital libraries and teachers' training. These projects included the CERN presence in Rwanda as well as hosting of students and teachers coming from Rwanda at CERN. CERN and UNESCO are envisaging possible extension of these initiatives to other developing Countries.
The two Organizations are preparing an International Conference on physics curricula in schools (autumn/winter 2010), aimed to provide elements for keeping up-to-date the content of the scientific and technological training provided in schools.
CERN collaboration with UNESCO's International Basic Science Programme (IBSP)
The IBSP supports CERN programmes for the training at of young scientists, open access to scientific information, and the improvement of science education. CERN participates in the works of IBSP and puts its expertise available whenever possible.
Conference on reconstruction of scientific co-operation in South-East Europe
In 2001 CERN/UNESCO organized a joint Conference on "Reconstruction of scientific Co-operation in South-East Europe" and ensured the follow-up.